Start de voorbereidingen voor jullie mooiste dag bij Zazzle. Vind hier alles wat je nodig hebt; save the dates, uitnodigingen, tafelkaarten, bedankjes en meer.

Meld je hieronder aan en ontvang updates over nieuwe huwelijksproducten en aanbiedingen.
Het huwelijksaanzoek is gedaan! Hoera! Dat wil je natuurlijk met iedereen delen. Kies een mooie Save the Date om het grote nieuws op jullie manier aan te kondigen.
Vind een uitnodiging die bij jullie past.
Laat jullie huwelijksdag net zo bijzonder zijn als jullie relatie. Voeg een persoonlijke sfeer toe aan jullie dag met gepersonaliseerde details.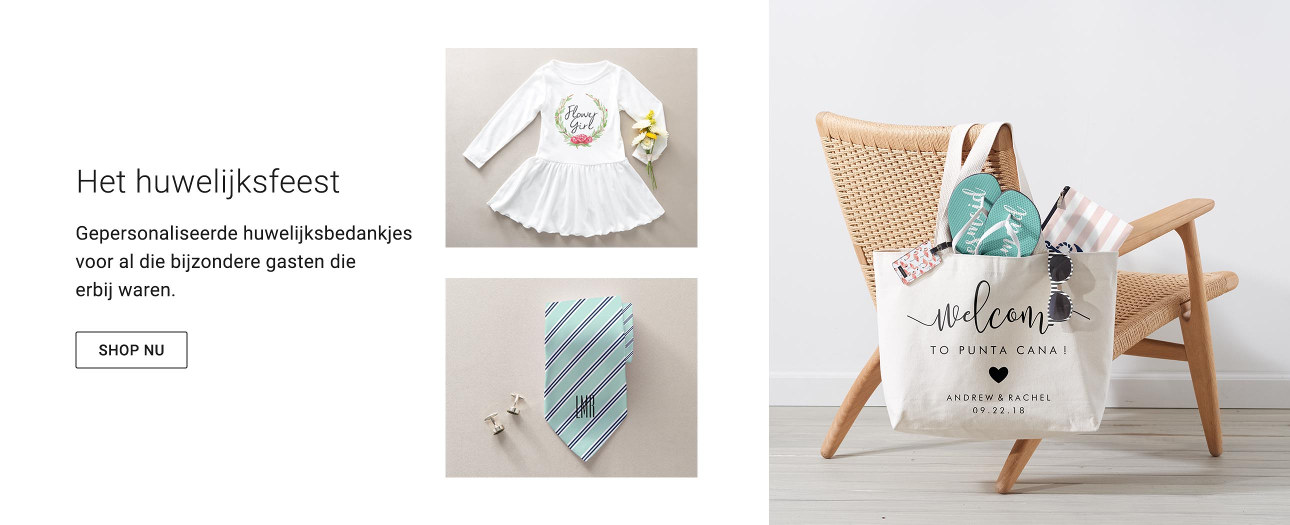 Meer Moois...
Collecties
Houd alles in hetzelfde thema. We hebben alvast hieronder een aantal prachtige collecties voor je uitgekozen.
Het plannen van een bruiloft kan heel stressvol zijn. Natuurlijk kunnen familie en vrienden helpen, maar de stress om een prachtige dag neer te zetten kan een zware last zijn. Zazzle neemt graag een deel van jullie zorgen over met onze huwelijkspagina. Vind samengestelde collecties met prachtige uitnodigingen, tafelkaarten, etiketten, stickers, posters, stropdassen en nog veel meer. Daarnaast hebben we persoonlijke bedankjes voor de getuigen, ceremoniemeester en al jullie gasten. Dit is jullie grote dag en Zazzle zal daarbij helpen!